When you're looking to buy a climbing frame for your child, or children possibly, then there are many things that you will need to remember.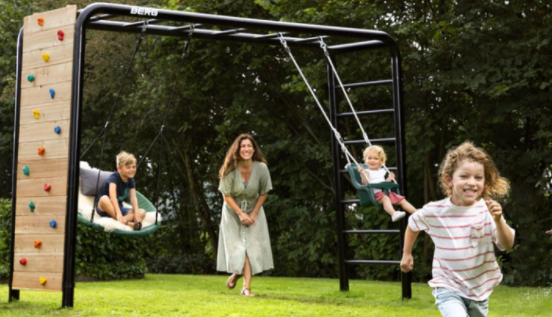 To discuss the various options available please phone us on 01 960 1641.
Some people think that getting your children one of these 'toys' is a bad idea; however most parents who have actually purchased one for their child(ren) see the benefits straight away.
There are many things that you and your children will need to think about and be aware of before purchasing a climbing frame. There's not just one or two, but there are actually five important questions that you must ask yourself. So let's take a look at them:
Commonly asked questions about climbing frames –
Does my child respond well to physical activity or exercise?
Is my child big enough to control the frame without help?
Is my garden suitable for a climbing frame?
Is my child responsible enough to play on their own?
Has my child been asking for a climbing frame all year round?
If you've answered 'yes' to all of these questions, then you're ready to buy! If not, then there is still time for your child to learn how to climb independently and become more active. The benefits of a climbing frame are endless.
If your child can answer 'yes' to all the questions, then it's time to check out the different types that are available on the market today. There is a range of climbing frames that will suit any age or ability, but you need to be aware that not all of them will have a slide.
There are four types to choose from, so let's take a look at each type and help you decide which one would be best for your children.
First up is the 'traditional' climbing frame. This has a small or large lounge underneath it, some swings will attach to this frame and if it is big enough there could even be a slide. The next thing you will need to consider is the age of your children, because the bigger they get the harder it will be for them to climb up and down safely.
It's worth taking note that when you buy a climbing frame, there is always an element of danger involved so you MUST ensure that there are no access points where your child can fit through.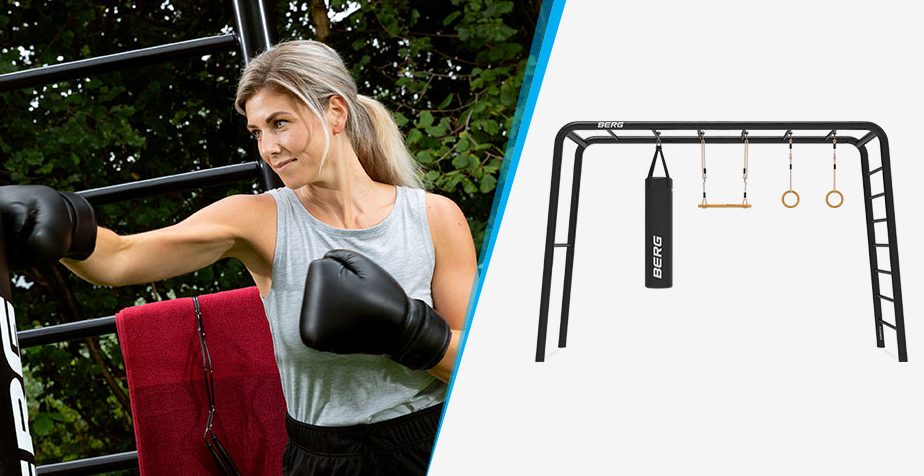 To discuss the various options available please phone us on 01 960 1641.
The simplest frame that you should consider is the basic multi-level metal frame. These are great because they're easy to assemble, but they're only suitable for one child at a time.
If you want your child to have friends round then it will be difficult with this type of frame. It's worth noting also that if you buy this type of frame then it's not suitable for any age group.
The next type of frame is the wooden climbing frame with a slide, which is perfect for younger children. This will have ramps leading up to the entrance point, these are usually 3 or 4 steps high so that your child can climb them by themselves. Once they get to the top, there will be an entrance point or window which they can climb in through.
These frames are very popular with parents because it has a bit of everything; swings, slides and even a small den to sit inside. The only downside is that you need room for this frame so that your child can run around safely after playing on it.
It's also important to remember that if you get this type of frame, then it shouldn't be used by any children under the age of 6 years old. The reason for this is because they are too young to get up and down independently which could lead to accidents or injuries occurring.
Last but not least we have the climbing frame with a slide, swings and a den.
This type of climbing frame is perfect because it has everything that your child could want at the same time. It's suitable for children aged between 6 years old to 13 years old.
You will need to make sure that you have plenty of space in your garden before purchasing this type of frame. If you don't have enough space then your kids will not be able to run about safely after they have played on the frame, which is one of the most important things that you must do.
There are many benefits to using a climbing frame with slides, swings and den. It allows for children to socialise together so they can play more confidently around other children. Safe play is also a big part of this, because the younger children will be able to play on it safely and not get hurt or trapped by their own climbing frame.
So now you know about the different types and what they all have, let's take a look at how much they cost to buy new. The cheapest one would be the wooden climbing frame with a slide, swings and den. If you're on a tight budget then this is the perfect option for you because it isn't expensive at all.
The next type up would be the multi-level metal frame with slides, these don't cost too much but they do require more space in your garden than others so you will need to take that into consideration.
The most expensive would be the traditional wooden climbing frame because they are extremely safe and secure so it's well worth paying a little more for them. They also have a great design so they look really nice in your garden, which is an added bonus!
To discuss the various options available please phone us on 01 960 1641.